Exploring the real and the referential, linking elements from drawing, sculpture, installation and light-based media - with parallels of light and consciousness underpinning my conceptual framework.

Wallpaper #3 (the last trees on earth), 2020
Silver wallpaper, fluorescent acrylic base, pencil
67" x 30"

The 'wallpaper drawing' series. 11 drawings of varying sizes – on 11 pieces of vintage silver wallpaper, the last remaining pieces from a roll found at Reverse Garbage in Sydney, 2016.





Wallpaper #11 Magenta (the last tree on earth), 2020
29" x 16"
Silver wallpaper, fluorescent acrylic base, pencil




Wallpaper #11 Yellow (the last tree on earth), 2020
29" x 16"
Silver wallpaper, acrylic base, pencil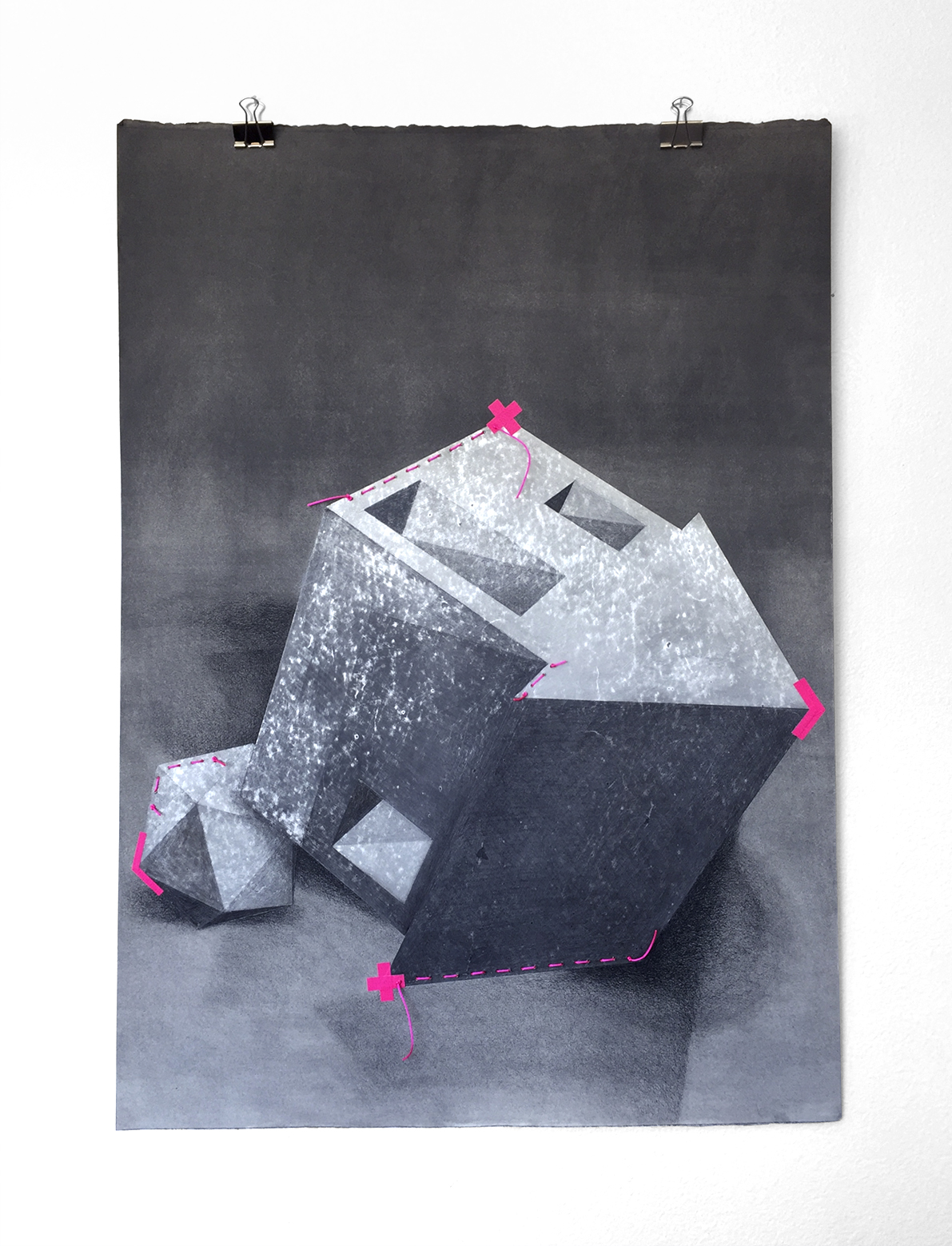 Wallpaper drawing #4 (a concrete house on an icosahedron), 2020
Silver wallpaper, Arches paper, graphite acrylic, pencil, neon thread, gaffer tape
80 x 57cm




---